Italia Gandolfo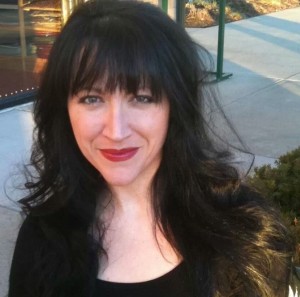 Gandolfo is the founder of GH Literary, Héladé Productions, and Gryphon Gate International. She has over 20 years' experience in media between a "big four" Hollywood Talent & Literary Agency, Publishing, PR/Advertising and Film in Los Angeles and New York. She began her career in the entertainment industry at Creative Artists Agency (CAA) during the tenure of Founder/CEO, Michael Ovitz. She researched classified projects while coordinating and assembling development information (domestic and foreign) for talent agents, writers, directors, producers, actors etc., and was in charge of the agency's library of confidential screenplays and manuscripts.
Gandolfo also worked as the Director of Business Development for Los Angeles based, multi-media company, Meteor 17. She has raised capital for A-list media projects including the I Hope You Dance feature documentary, Hendrix Unplugged: Acoustic Generations, and SERRANO, a musical comedy. Most recently she became involved with the Mark Campbell Productions feature film: Cottonwood, a murder mystery set in the dust bowl era of 1930′s Texas starring Louis Gossett Jr., Anthony Michael Hall, Alison Eastwood, Ethan Suplee, and Joe Perry of Aerosmith. She is a Co-Producer on a planned supernatural horror feature inspired by Amanda, and an Executive Producer on the animated feature The Spirit Bear. Gandolfo is a consultant and business manager for authors and publishers and is working on finance for a slate of feature films.
Gandolfo worked as a Senior Adviser to the Spirit Bear Youth Coalition alongside Dr. Jane Goodall and Robert F. Kennedy Jr. The SBYC is the largest youth-led environmental organization in the world with a network of more than 6 million members in over 75 countries.