Steve Nave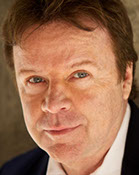 Steve Nave is an actor and casting director, known for General Hospital (1963), The Master Demon (1991) and The Long Ride Home (2003).


Steve played professional minor league baseball with the Philly's and the Giants until age 22 whereupon he returned to his first love of acting. He has cast over 50 feature films, 60 television shows of various genres including: drama, comedy, game shows, specials, and movies of the week. He has also cast 70+ commercials and 25 major music videos for KISS, Jane's Addiction, Warrant, Dino, The Fabulous Thunderbirds, and others. He has cast print jobs nationally and internationally, as well as produced charity and special events with legendary names such as Charlton Heston, Jimmy Stewart, Gregory Peck, Henry Fonda, and Betty White.

Equally as comfortable in front of the camera, Steve has appeared on The Tonight Show with Jay Leno several times, has acted in over 250 television episodes, and 22 plus feature films. 

Since 1993, Steve has owned and operated Steve Nave Actor Showcase. He brings actors in for a performance workshop where actors network and perform for some of the top producers, casting directors, and directors in the industry. Steve has been instrumental in jump-starting many well-known actors' careers.