Steven Chasman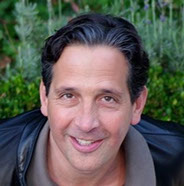 Building highly successful careers for his clients through outside the box thinking is what Steven Chasman does best. Whether in the worlds of film, television or sport, he is instrumental in bringing the talents of artists to the public.
Following his undergraduate education at the University of Pennsylvania, Steven attended Emory University Law School in Atlanta, earning his law degree in 1991. Initially drawn to the practice of contract law, he worked for a few years in Washington D.C. & Baltimore, Maryland, at the law firm Whiteford, Taylor & Preston.
However, the world of practicing commercial law was no match for the dynamic and interesting world of entertainment. In 1993, Steven joined International Creative Management, a leading talent agency. There, he worked as an agent, representing leading actors and directors, and athletes. After six years at ICM, Steven's entrepreneurial spirit led him to start Current Entertainment.
Current Entertainment joined with Mosaic's Atlas Entertainment to form ACE Media, LLC in 2006 a talent management and production company. Chasman is currently in post-production on Lionsgate's The Bank Job directed by Roger Donaldson, starring Jason Statham and Saffron Burrows. He also produced Dimension's DOA: Dead or Alive directed by Corey Yuen, Sony's The One (2001) and Chaos (2004), as well as numerous films with award-winning filmmaker Luc Besson including Transporter 2 (2005), which holds the record for the biggest Labor Day opening of all time, Unleashed (2005), Taxi (2004), The Transporter (2002) and Kiss of the Dragon (2001). Chasman produces movies under the Mosaic banner for himself and his clients and partners with Charles Roven.
While producing The Transporter in France, Steven had the good fortune to meet French film actress NADIA FARES. They quickly fell in love and were married shortly there after. Together, Steven and Nadia made their most important productions to date, their daughters SHANA LEELEE CHASMAN, born on October 16th, 2002 and CYLIA MARTI CHASMAN, born October 14th, 2005. Steven, Nadia, Shana, and Cylia currently reside between Los Angeles and Paris.
www.imdb.com/name/nm0153893/?ref_=fn_al_nm_1