Jay Shapiro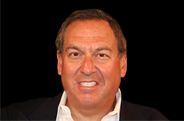 An industry veteran with over two decades of experience, Mr. Shapiro is an exemplary entertainment executive, whose financial acumen has long been lauded among his peers. Mr. Shapiro, who honed his skills during the last 29 years at some of the most prominent entertainment companies in the world, is set to expand operations in the acquisition, production and worldwide distribution of filmed entertainment. Mr. Shapiro, as Chairman and Chief Executive Officer of SMG will oversee all corporate, financial, and fiduciary activities worldwide.
In 1990, Mr. Shapiro, a licensed CPA, launched a highly successful professional consulting corporation, Jay Shapiro CPA, specializing in serving the entertainment industry on an international basis, with over 1000 engagements. Significant accomplishments included expert testimony for a major Hollywood litigation, public offerings for NASDAQ, AMEX companies in several workout situations, and mergers of companies with up to $500 million in revenues.
Further accomplishments include Mr. Shapiro serving as the Executive Vice President of Finance and Administration for The Program Entertainment Group in Sherman Oaks, CA. He oversaw all financial and investment activities for this publicly held television syndication company. Mr. Shapiro has also served as interim CEO for the Nostalgia Channel and several other media companies.
Prior to this, Mr. Shapiro served as Senior Partner and Director of Audit and Accounting Services for Laventhol & Horwath in Los Angeles, California, from 1982 until 1990. There he was responsible for the management of a $6 million worldwide audit practice, as well as the supervision of five partners and sixty professional staff. While at Laventhol & Horwath, Mr. Shapiro also served as National Director of Entertainment and Media Industry Services, and was instrumental in the initial public offerings of such companies as Lorimar, Qintex, Unapix, Peregrine, and Silver Screen Partners.
Mr. Shapiro has had personal film production experience with such feature films "Batman," "Coming to America," "Animal House," "The Omen," and "Lonesome Dove," as well as television programs including "Dallas" and "Knots Landing." He is an active member of the Academy of Television Arts and Sciences. Additionally, he created SMG Financial Services to provide management advisory services to entertainers and athletes.
Mr. Shapiro received his B.B.A. from the University of Wisconsin and a M.B.A. (with Distinction) in Accounting and Finance from Arizona State University Graduate School of Business Administration. He is a certified Public Accountant (since 1974) and serves on the faculty of the UCLA School of Entertainment Studies. He is also a frequent lecturer on entertainment finance. Mr. Shapiro has served as Chairman of both the California Society of CPA's Entertainment & Sports Industry Committee, and the AICPA Entertainment Accounting Standards Taskforce. He resides in Bel-Air, California.