Peter J. Dekom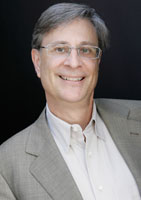 Peter J. Dekom practices law in Los Angeles and was formerly "of counsel" with Weissmann Wolff Bergman Coleman Grodin & Evall and a partner in the firm of Bloom, Dekom, Hergott and Cook. Mr. Dekom's clients include or have included such Hollywood notables as George Lucas, Paul Haggis, Keenen Ivory Wayans, John Travolta, Ron Howard, Rob Reiner, Andy Davis, Robert Towne and Larry Gordon among many others, as well as corporate clients such as Sears, Roebuck and Co., Pacific Telesis and Japan Victor Corporation (JVC). He has been listed in Forbes among the top 100 lawyers in the United States and in Premiere Magazine as one of the 50 most powerful people in Hollywood .
Mr. Dekom has been a management/marketing consultant, and entrepreneur in the fields of entertainment, Internet, and telecommunications. As a consultant to the state of New Mexico for almost a decade, he was instrumental in creating, writing and implementing legislation to encourage film and television production in the state and supervised the film loan program portion of that incentive structure until the spring of 2011. Mr. Dekom has also provided off-balance sheet, insurance-backed financing for major motion picture studios.
Mr. Dekom served on the board of directors of Imagine Films Entertainment while the company remained publicly traded and was a board member of Will Vinton Studios and Cinebase Software, among others, leaving upon change of ownership. He has also served as a member of the Academy of Television Arts and Sciences and Academy Foundation, Board of Directors, Chairman (now Emeritus) of the American Cinematheque, and on the Advisory Board of the Shanghai International Film Festival. He recently served on the Board of Governors for the America Bar Assn.'s Sports and Entertainment Law Section, where he often authored articles, delivered lectures and continues to be an active participant.
The Beverly Hills Bar Association honored Mr. Dekom as Entertainment Lawyer of the Year in 1994, the Century City Bar Association accorded him the same honor in 2004, and the Family Assistance Program named him Man of the Year in 1992 for his work with the homeless. In 2012, the American Bar Association, through its Forum on Sports and Entertainment Law, honored Mr. Dekom with its highest recognition for entertainment lawyers, the Ed Rubin Service Award. Author of dozens of scholarly articles, Mr. Dekom also is the co-author of the book Not on My Watch; Hollywood vs. the Future (New Millennium Publishing, 2003) with Peter Sealey. He has served as an adjunct professor in the UCLA Film School, a lecturer (entertainment marketing) at the University of California, Berkeley Haas School of Business as well as being a featured speaker at film festivals, corporations, universities and bar associations all over the world.
Mr. Dekom graduated from Yale in 1968 (BA), and graduated first in his class in 1973 from the UCLA School of Law (JD). He is married to Kelley Choate and has a son, Christopher (b. 1983), who is a Duke University graduate, a Chartered Financial Analyst, a 2013 Darden (UVa) MBA graduate, and is currently with the Macquarie Group's Los Angeles Office (financial services). Chris' wife, Stephanie (a 2013 George Washington University MD grad), is currently a resident (neonatal pediatrics) at a major Los Angeles hospital.