Ivan Gulas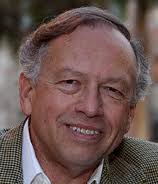 Having extensive experience with entertainment production as well as cutting-edge content production and delivery technologies for over a decade, Gulas has been repeatedly cited as an innovator in entertainment industry publications, such as WIRED naming him as one of the "25 players who are reinventing entertainment" in Hollywood.
In 1997, Mirage Technologies, the Boston-based entertainment technology company co-founded by Ivan Gulas, acquired Pacific Title & Art Studio, one of Hollywood's oldest and most respected optical/digital post-production studios at the time. Gulas then relocated to Los Angeles to assume leadership responsibilities at Pacific Title & Arts Studios, which was renamed Pacific Title/Mirage (PT/M) after the acquisition.
During his tenure as Co-Chairman & President of PT/M, Gulas spearheaded the company's massive expansion, including the build-out of PT/M's revamped 75,000 square foot sound stage & studio complex. PT/M participated in the highest profile visual effects driven films of the time including Titanic, Deep Impact, and Dr. Dolittle 2 as well as several notable TV projects. He oversaw the Company's participation in Tom Hanks' From The Earth To The Moon, which garnered an Emmy nomination. Gulas also oversaw growth in PT/M's Digital, Large Format and Film Restoration Divisions. PT/M's noteworthy restoration projects included the digital restoration and re-release of The Wizard of Oz, as well the Star Wars Trilogy. Gulas was granted a U.S. patent for technology, which became the core component of PT/M's groundbreaking facial animation, also enabling the spin of LifeFx, Inc., which became a NASDAQ listed company.
Following the sale of his interest in PT/M in 2000, Gulas founded MirageQuest Media (MQM), which in the same year opened one of the most advanced virtual set studios on the West Coast. The Company's innovative projects at that time included participation on BET's Cita's World, (which aired for two hours, 6 days a week), music video productions, and pioneering efforts in early live broadband broadcasting and broadband distribution. Simultaneously, Gulas continued his participation in traditional film, TV and DVD projects. He served as Executive Producer on Dress Code, a feature film directed by and starring the iconic Shirley MacLaine, and was Director of Visual Effects on Olympic Glory, an IMAX film produced by Frank Marshal and Kathleen Kennedy.
In 2004, Gulas helped launch the Vegas TV Channel (VTV) while serving as its interim CEO. He was also an advisor, investor and President of B2TV at B2 Networks, a company that become one of the market leaders in the broadband broadcasting of live events. Prior to B2 Networks' acquisition by the National Cable TV Network, America One, in 2010, (where Gulas remains a shareholder), B2TV had successfully produced over 16,000 live broadband broadcasts (mostly via Pay-Per-View), and forged exclusive broadband broadcasting rights of over 420 teams in over 10 pro leagues (AHL, ECHL, IHL, USHL, NAHL, WSHL, TUF, Indoor Football League, Tennis Tournaments and more) as well as over 350 NCAA teams and schools.
Gulas has been an Executive Producer, Producer & Director on a series of live-to-air and Pay-Per-View shows, including five MMA & World Pro Fighting Championships from the Toyota Center in Houston and The Orleans arena in Las Vegas. Gulas also helmed the production and broadcast of live concert broadcasts from venues in Las Vegas.
In 2011, Gulas was Executive Producer and Producer of 'The Dreamsters' TV series, which premiered on KCET, with series episodes on Comcast and Kid's Bop on Dish. The same year, he launched SWIG, an app on mobile devices, featuring a selection of entertainment channel content and social networking, which now reaches over two hundred countries on mobile phones. Simultaneously he had spearheaded the development and production of feature film and TV series projects while expanding MQM's active participation in Europe (MQM Budapest) and Asia (MQM China)
Prior to his career transition to entertainment technologies and later productions, Dr. Gulas was in clinical practice in Boston, where he also held a faculty appointment at Harvard Medical School, Dept. of Psychiatry/Psychology and affiliations with Beth Israel, Mass General and McLean's Hospitals. He is also published author of a book and numerous professional publications.